Finally, the most famous Game, that made it's fame through iOS is finally available for Windows. After getting successful on Android and Symbian, Rovio tried something new they used WebGL to bring Angry Bird Online directly into your Browser. And they did it, Angry Bird is now also available for Chrome Browser. And now finally, the only Operating which was left is Windows and they've also released a version for it too. You can buy it for Just $5.
The survival of the Angry Birds is at stake. Dish out revenge on the green pigs who stole the Birds' eggs. Use the unique powers of the Angry Birds to lay waste to the pigs' confounding constructions. Angry Birds features challenging, physics-based demolition gameplay with hours and hours of replay value. Each of the 240+ levels requires logic, skill, and brute force to crush the enemy.
Two version of Games is right now available for $5, Angry Birds and the Angry Birds Rio. Soon more will be released by Rovio.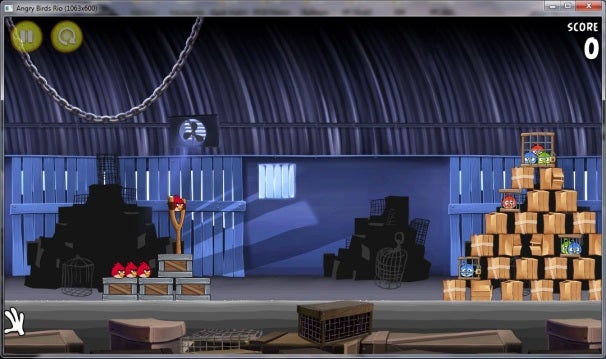 Download:
You can get Angry Birds from their Official site, either try the Demo version or buy the Full game.
Click here to download
.